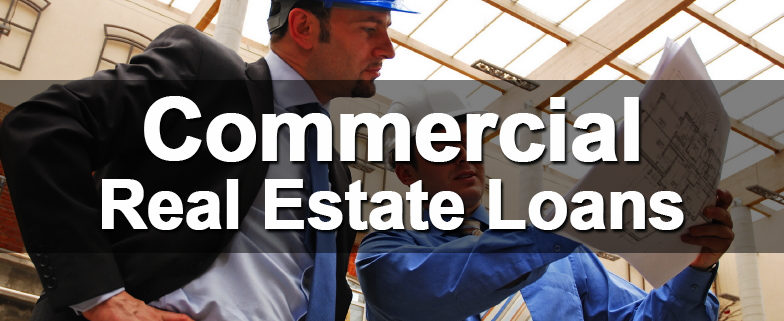 Our commercial real estate lending team understands that each person looking to develop, purchase or even refinance real estate has unique needs and requirements in a commercial loan offering. Commercial real estate loans can be used for three primary purposes: development, purchase, and refinance. Real estate development loans and purchase loans can be grouped together for their broader purpose: Investment or Owner-occupied. An easy way to determine which category you call into is to consider the purchase. In an investment loan the property generates the revenue directly, while with an owner-occupied loan, the purchase is used to facilitate revenue creation, such as buying an office.
Investment – Whether developing or purchasing an existing property, these loans are for income-generating properties and generally made to business entities, although occasionally are made to an individual investor. While these commercial real estate investment loans do favor strong financials and higher creditworthiness, the rates on investment loans are typically lower than those which are owner-occupied real estate loans. Additionally, there are even more favorable commercial loan rates when looking to purchase an existing investment property, as there is less risk involved than with a new construction. We pride ourselves on pairing your perfect real estate investment opportunity with the perfect commercial loan product.
Owner-occupied – When it is time to expand, our commercial real estate purchase loans are a commonly used tool to achieve your property funding goals. If this is property that will be used for your business such as a new office or an additional warehouse, the real estate loan would be considered as owner-occupied. Our team can explain how commercial real estate loans can make it possible for your company to stop renting today.
Refinance – Commercial loan rates change over time and there are many real estate loan products in the world of commercial lending, some more favorable than others. There are many reasons why commercial loan refinancing is right for you, such as high interest rate, a high loan payment leading to cash flow issues, and simply paying off something more temporary, such as a commercial construction loan. We have a wide range of commercial real estate loan products that can help to reduce the strain on your business and keep you on the path to success.
https://greennrgexperts.com/wp-content/uploads/2017/11/Commercial_Real_Estate_Loans.jpg
612
784
admin@greennrgexperts.com
https://greennrgexperts.com/wp-content/uploads/2015/11/New-GEE-Logo-2015-300x120.jpg
admin@greennrgexperts.com
2017-11-20 18:24:56
2017-11-28 15:44:12
Commercial Real Estate Loans